Live Ball by Ball Scorecard of Pakistan Vs England, 3rd Test at Dubai (Feb 3-7, 2012)
England are struggling at 104 for 6 in 43 overs by the close of Day 1 of the Third and Final Test at Dubai. However, they are still in a better position in this Test match having bowled out Pakistan for just 99. England also have their Skipper Andrew Strauss surviving on a patient 41* (from 120 balls). Strauss does have the potential to add few more runs with England having all-rounders Stuart Broad and Graeme Swann to bat.
Pakistan after getting bundled out for 99 found an early breakthrough when Alastair Cook (1) poked at an away going delivery on the backfoot in just the 3rd over off Umar Gul to be caught by the diving Adnan Akmal. There was another early blow as Jonathan Trott played all around a full delivery from Umar Gul to get out lbw in the 5th over leaving England at 7 for 2.
By Tea, England was 19 for 2 in 8 overs. After the break, Kevin Pietersen was sent back to the pavilion following a second controversial lbw decision of the day. Pietersen after being well set on 32 (from 44 balls with 4 fours) played along the wrong line to a skidder from Abdur Rehman and was given out lbw. Pietersen took the Review but the Umpire's decision stood though the ball was shown to be just clipping the outside of the leg stump.
By the 29th over, England slipped to 75 for 4 when Ian Bell (5) was once again foxed by a Saeed Ajmal doosra and the Wicket Keeper Adnan Akmal unintentionally gloved down the ball onto the bails with the batsman's backleg in the air! Left-arm spinner Abdur Rehman delivered a couple of more blows before stumps to bring Pakistan back in the game. In the 34th over, he hit the pad of the left-handed Eoin Morgan (10) by getting the ball to turn in to defeat a flick shot. Initially it was given not out but Pakistan took a review and got the decision changed in their favour. Just a few minutes before the close, Matt Prior (6) got squared up playing along the wrong line and Rehman got the ball to turn away just enough to strike the timber.
England finished the opening day's play at 104 for 6 with Skipper Andrew Strauss joined by night watchman James Anderson and taking a slender lead of 5 runs only!
Lunch Report : Pakistan are in absolute tatters at 53 for 7 in 26 overs at lunch on Day 1 of the third and final Test at Dubai! England have bounced back in a remarkable fashion through its fast bowlers and now seems to be in the driver's seat in this Test Match already! Pakistan would thank its stars that it has already won the Test Series going into this match.

It was in the first over itself that Pakistan lost a wicket with Taufeeq Umar gone for a duck, playing in the crease and getting trapped by a James Anderson inswinger. In the 6th over, Stuart Broad got Azhar Ali (1) caught behind off a thin inside edge through the gate. The third wicket fell when Younus Khan (4) poked needlessly at a rising delivery from Stuart Broad to the Wicket Keeper. In the 10th over, controversy hit the Dubai Stadium when Mohammad Hafeez (13) was unlucky to be given out lbw to Stuart Broad by the URDS despite getting a thin inside edge onto the pad.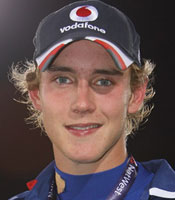 Pakistan were half the side down for just 21 in the 11th over when Skipper Misbah-ul-Haq (1) played along the wrong line to get lbw to a full length delivery from Anderson. In the 19th over, there was another lbw given with Wicket Keeper Adnan Akmal (6) having no clue at all to a fast indipper from Stuart Broad. The last wicket to fall before Lunch was that of Abdur Rehman when the left-hander threw it away by miscuing a big shot off Graeme Swann. At lunch, Pakistan have got Asad Shafiq on 24* but with hardly any support at the other end.
Toss and Teams : Pakistan have won the toss and elected to bat first in what is the third and final Test at the Dubai International Stadium. Pakistan already sealing a victory in the series with an unassailable lead will be looking to make it a 3-0 whitewash. Interestingly England hasn't made a single change to its line-up that had lost the Abu Dhabi Test.

Pakistan has made one change though with fast bowler Aizaz Cheema coming in for Junaid Khan. Cheema played in the first Test which was also at Dubai and had bowled pretty well.

Here are two XIs of Pakistan and England :

Pakistan: Mohammad Hafeez, Taufeeq Umar, Younus Khan, Azhar Ali, Misbah-ul-Haq (Captain), Asad Shafiq, Adnan Akmal (Wicket Keeper), Abdur Rehman, Saeed Ajmal, Umar Gul and Aizaz Cheema

England: Andrew Strauss (Captain), Alastair Cook, Jonathan Trott, Kevin Pietersen, Ian Bell, Eoin Morgan, Matt Prior (Wicket Keeper), Stuart Broad, Graeme Swann, James Anderson and Monty Panesar